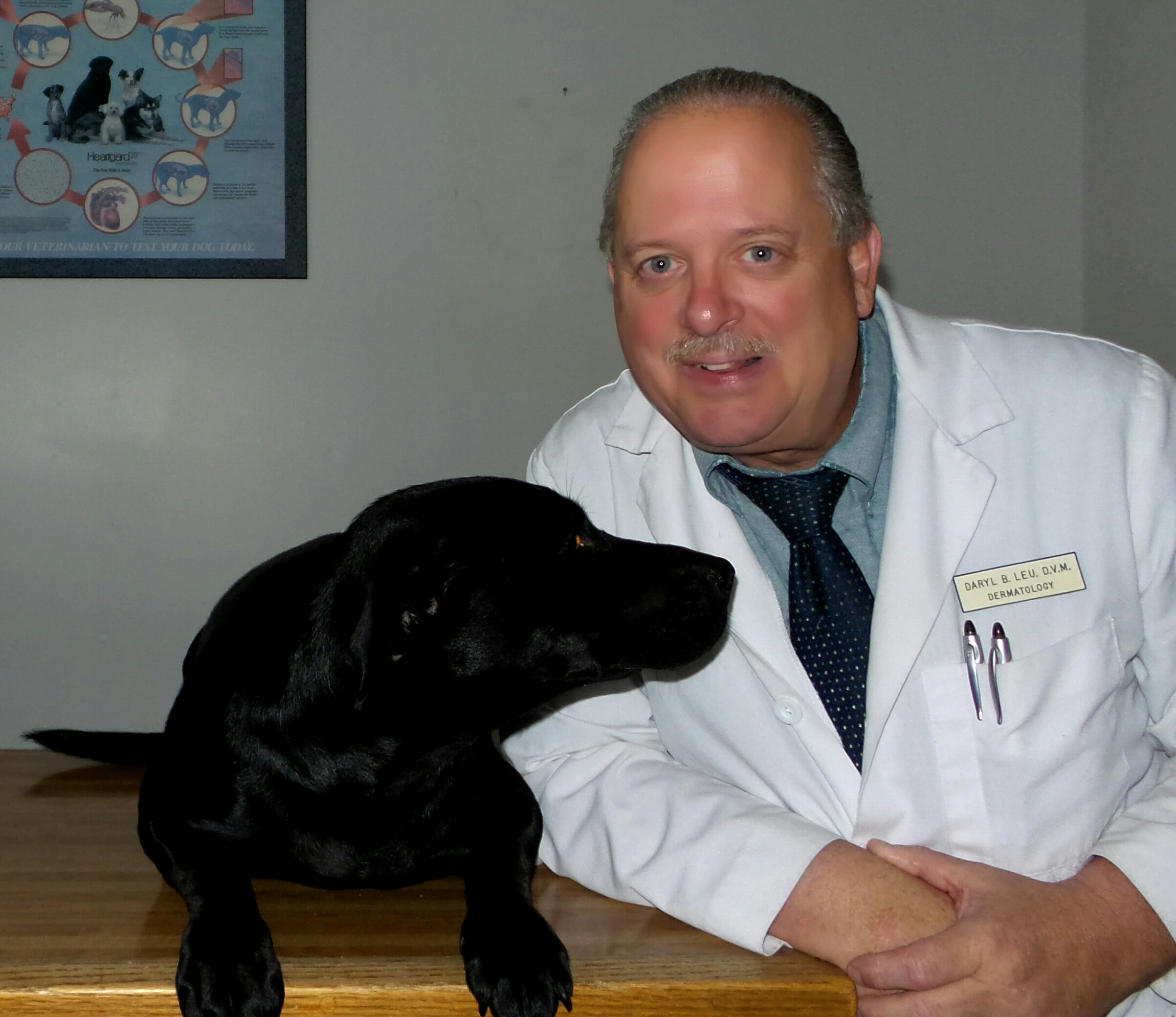 Dr. Leu is a native Oregonian; born and raised in Portland.  He graduated from the WSU College of Veterinary Medicine in 1978.  He has a BS degree in Biology from Portland State University, a BS degree in Veterinary Science from Washington State University and a Doctorate degree in Veterinary Medicine, Surgery and Dentistry from Washington State University.  He completed post graduate residency training in dermatology at the Animal Medical Center in New York City under the mentorship of Dr. Gene Nesbitt (Board Certified Veterinary Dermatologist), the University of California in Davis under the mentorship of Dr. Peter Irhke (Board Certified Veterinary Dermatologist), Dr. Tony Stannard (Board Certified Veterinary Dermatologist) and Dr. Richard Halliwell (Board Certified Veterinary Dermatologist), Oregon State University, College of Veterinary Medicine under the mentorship of Dr. John Schmitz (Board Certified Veterinary Pathologist), and the Department of Dermatology at the Oregon Health Sciences University under the mentorship of Dr. Frank Parker (Board Certified Dermatologist) and Dr. Cliff White (Board Certified Dermatopathologist).
Dr. Leu is a member of the following professional associations:
American Academy of Veterinary Dermatology (AAVD)
Academy of Veterinary Allergy and Clinical Immunology (AVACI)
American Veterinary Medical Association (AVMA)
American Animal Hospital Association (AAHA)
Oregon Veterinary Medical Association (OVMA)
Washington State Veterinary Medical Association (WSVMA)
Portland Veterinary Medical Association (PVMA)
Society for Comparative Endocrinology (SCE)
Dr. Leu started his referral dermatology practice in 1984 when there were only 26 board certified veterinary dermatologists in the United States, and none in the State of Oregon.  There were few residency programs available.  The American College of Veterinary Dermatology (ACVD) encouraged veterinarians to participate in alternate residency programs that allowed them to continue practice without returning to school to complete a traditional 2 – 3 year residency.  As time passed, the alternate residency programs were phased out, and Dr. Leu was forced to forego his pursuit of board certification.  With a passion, special interest and extensive background in veterinary dermatology, he has continued to advance his knowledge, improve his skills and provide state of the art skin and allergy management for dogs and cats.
In his spare time Dr. Leu enjoys spending time with his dog CoCo, golfing, traveling, photojournalism, and exploring the beach.